Traipse Damn Fine Cherry Pie
Cherry pie was kept mostly because of her incredibly gorgeous red pelt! She has so many distinct shades of red that she stands apart from most "Brown" rosetted Bengals. I just love her color.
​
Many of you may recognize her fully registered name from the TV series and movie named "Twin Peaks" - Well, Since I live so close to Salish Lodge and Snoqualmie Falls (The opening video of the movie/TV series) - It just worked perfectly to combine all of these aspects into her name. After all, her mother is also named after an orange fruit - Peaches! I can hardly wait to see some of her beautifully red kittens!
Sire: GC, BWR, NW - Traipse Mr. Moustache "STACHE"
Dam: Prismatic Georgia Peach of Traipse "PEACHES"
Genotype information on Cherry Pie for Bengal Breeders considering a kitten from her:
​
Colorpoint: Dam carries cs, Sire is C/C
PK Def: N/N by parentage
Marble: TaM/Tab - Carries for marble
Agouti: Ad/Ad- Does not carry for Charcoal or Melanistic
Dilute: D/D - No Blue/Dilute by parentage
Long Hair: N/N - No longhair by parentage
PRA B: N/N by parentage
Generations from closest Wild Ancestor: 9
​
Pictures and Pedigree for Cherry Pie below: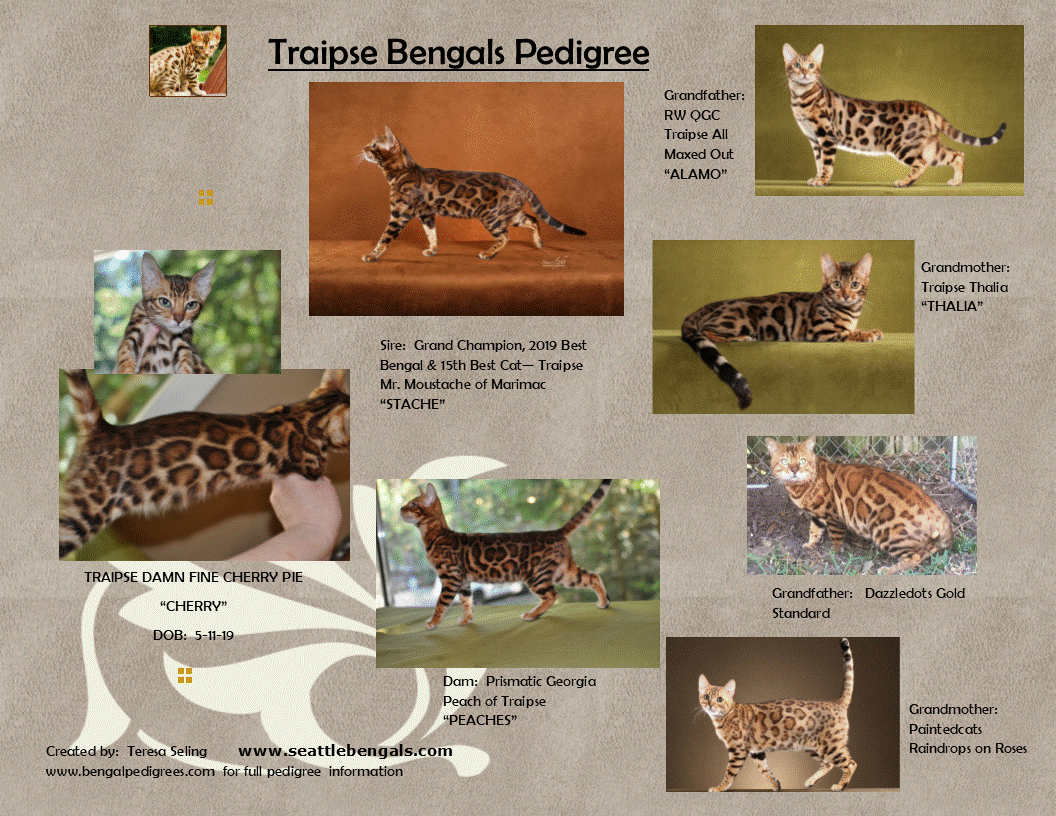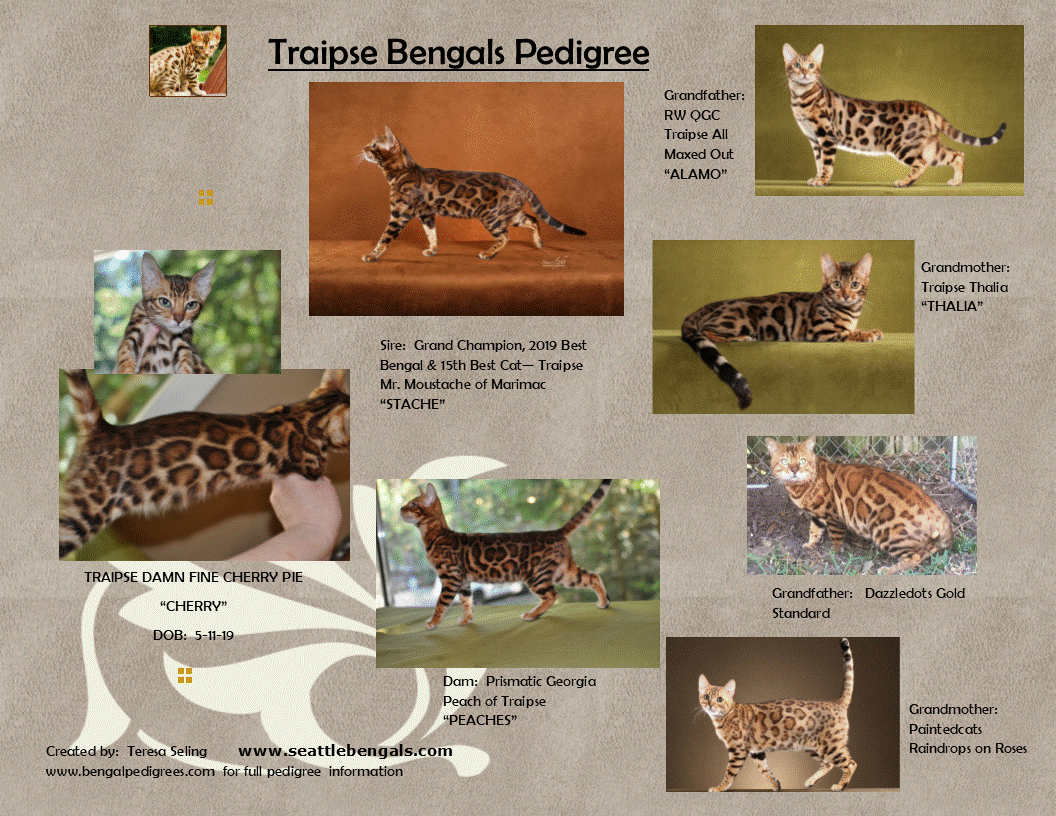 Pictures of Kittens from Cherry Pie (coming Summer 2020):
Pictures of Cherry Pie (Cherry Tart) when she was a kitten: