Traipse Chills at Salish
CFA: 9203R-02773113
Champion 10/21/18
Chili is our latest "keeper" from Clarice & Draper. She is a younger full sibling to SKY. Clarice and Draper have brought us some of the most beautiful kittens for Color/Contrast/Pattern and Touch in the history of Traipse!!! It looks like Chili is an improvement on Clarice because of many traits, most importantly - She is homozygous for Spots (Meaning no Marbled Kittens) and her head profile has left behind the "Clarice dip" :) She's a bit of a shy girl but we hope she will warm up to showing once she gives it a try.
Her first litter was born on 8/2/19 - we are calling her Fireball :)
Chili's Genotype information for Bengal Breeders:
​
Colorpoint: Carries cs (Snow/Seal Lynx Point)
PK Def: N/N
Marble: Tab/Tab - Does not carry for Marble
Agouti: Ad/Ad
Dilute: D/D - No Dilute
Long Hair: SIre Does Not, Dam ? - Prob. N/N
PRA B: N/N by parentage
Generations from closest Wild Ancestor: 9
​
Sire: RW SGC Traipse Up the Drapes - "Draper"
Dam: Traipse Clarice's Kiss "Clarice"
Pics of Chili getting Chilly! Really, you have to be careful what you name them!
Pictures & Pedigree of Chili below: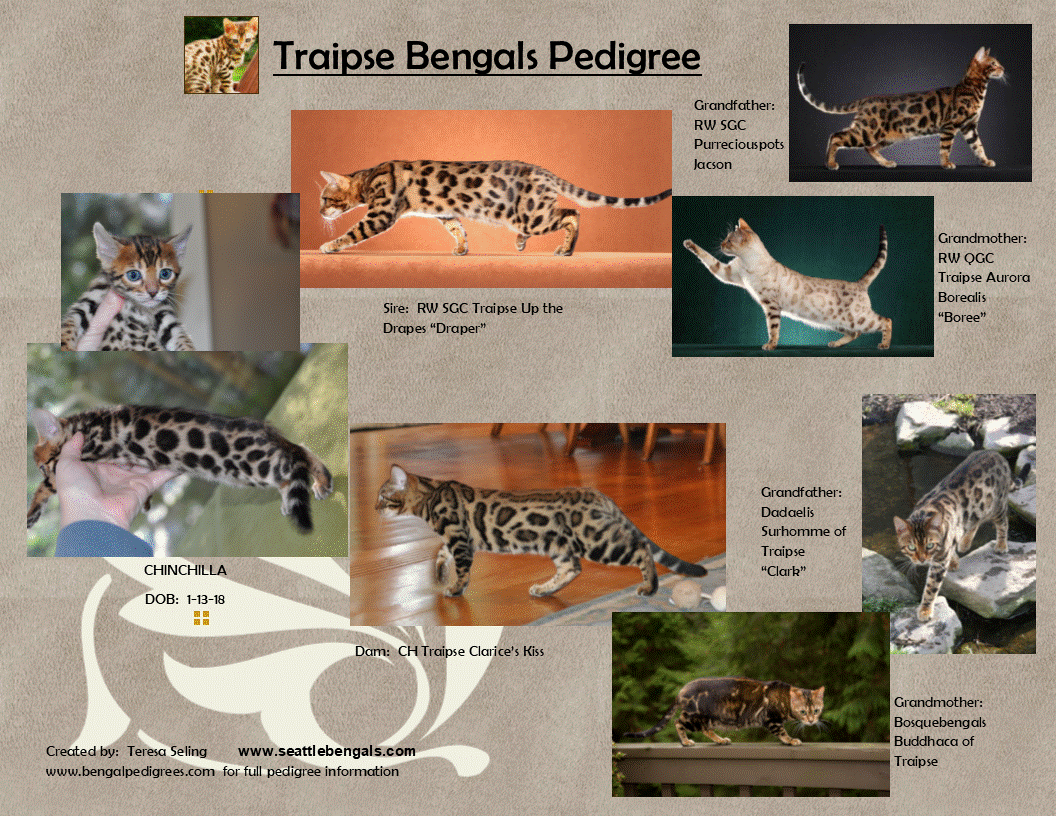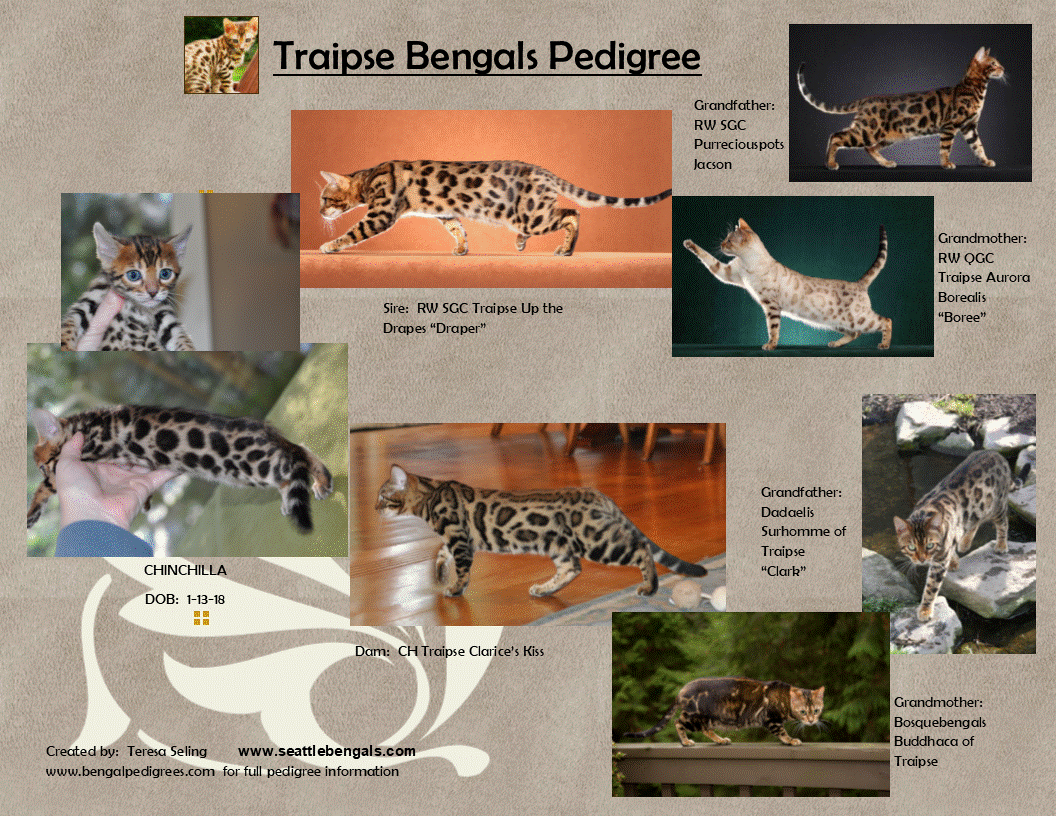 Pictures of Kittens from Chili: (Hopefully Winter/Spring 2019)
Pictures of Chili when she was a kitten: