GC - Traipse Tempered in Flame
CFA Grand Champion (GC) - Jan. 2020
If you have the time, take a look at the photo's of Flame as a kitten. At birth, there was no indication of what was coming.... I was very surprised to see how she was turning out a few weeks later.
​
Flame is probably my best example of both incredibly high contrast and an incredibly clear coat. She also has the texture of coat that her sire has along with a beautifully flowing rosette pattern. She is a beautiful girl!
Flame came out of CFA's current BEST BENGAL and a NATIONAL WINNER contender (Top 25 cats in the country) for 2019! Her mother Chammie is also a Champion and has an incredible high level of contrast for a Lynx Point - we hope to continue to bring this beautiful trait forward in his offspring.
​
Flame achieved her Grand Champion status in Seaside, OR in January 2020. She had been competeing for 1 of 3 top spots out of 30+ other shorthair contenders - So, getting to 200 points is not an easy achievement! Especially for a female because we usually breed them around this age. (Boys have a much easier time of getting to this level)
Sire: 2019 CFA's Best Bengal - NW RW GC Traipse Mr. Moustache "STACHE"
Dam: CH Traipse Champagne "CHAMMIE"
Genetic Test Results:
​
Colorpoint: C/cs - carries for Lynx Point
PK Def: N/N - Doesn't have or carry for PK Def.
Marble: TaM/Tab - carries for marble
Agouti: Ad/Ad
Dilute: D/d - Carries for Dilute/Blue
Long Hair: N/N - No long hair
PRA B: N/N - Doesn't have or carry for Bengal Blindness
Generations from closest Wild Ancestor: 9
​
Pictures, Pedigree and HCM Scan for Flame below: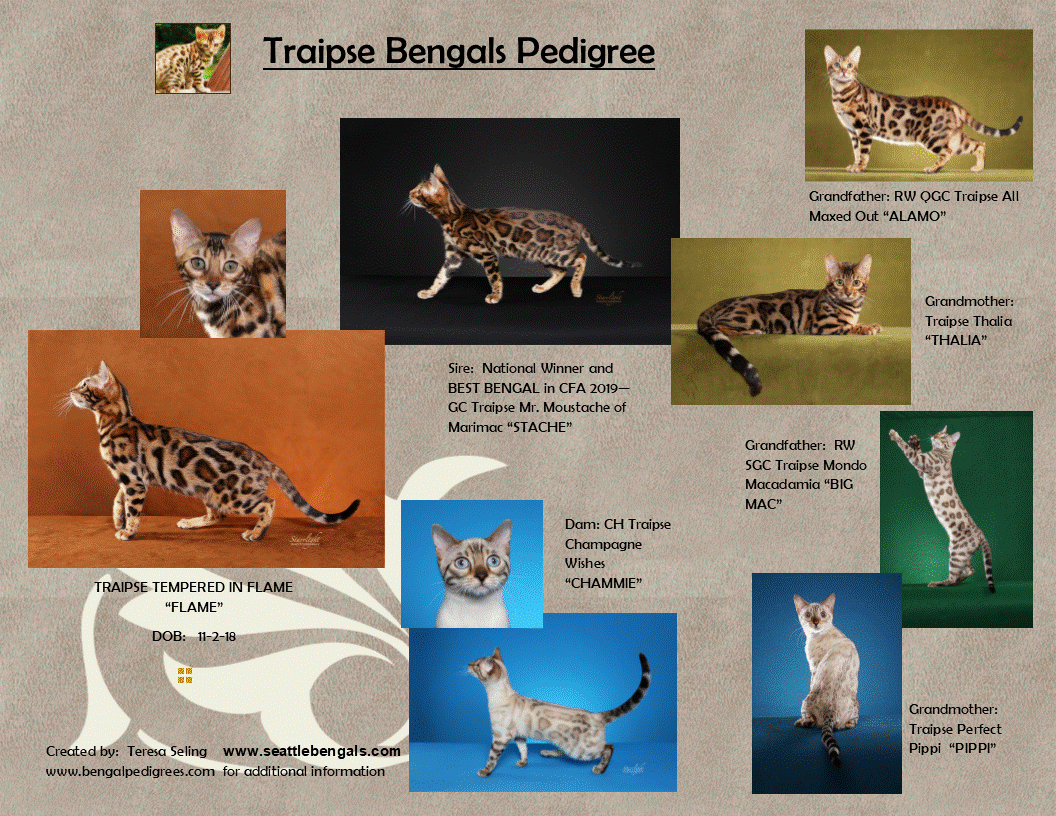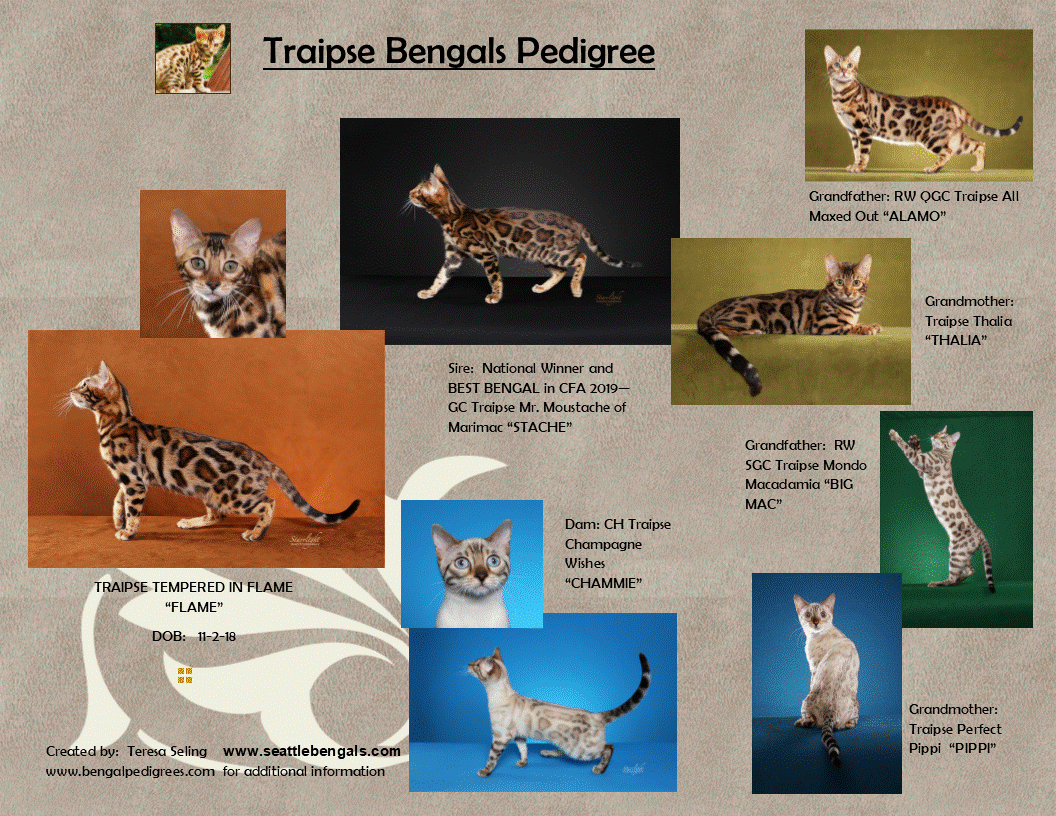 Ribbons and Awards for Flame
Pictures of Kittens from Flame (coming Winter/Spring 2020):
Pictures of Flame (Inky) when she was a kitten:
Flame's Optimal Selection test - Free of 40+ diseases!: